---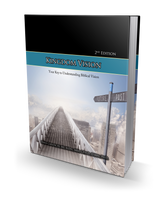 The book Kingdom Vision is another extraordinary volume to the 12-volume set "The Kingdom Teaching Series" by Dr. Dana Carson. This series is designed to teach you the Kingdom of God according to its original Jewish context from both a scholarly practitioner perspective.
This volume, Kingdom Vision, will enhance your understanding of biblical vision vs. secular vision and provide you with insights concerning the Great Commission and the preaching of this gospel of the Kingdom around the world as a witness.
Serious Kingdom disciples must have this volume in their library collection and use it as a devotional reading, a reference for sermons or lessons, or to deepen their knowledge of the message and the mission of the Kingdom of God!